I have been meaning to order the new T-Mobile Sidekick, not because it has a built-in camera or that it's a bit smaller and lighter than its predecessor but a better vibration. With my current sidekick, I often would have to check my pager to make sure I didn't miss any alerts. Ah, one of the many pitfalls of being a Deaf person.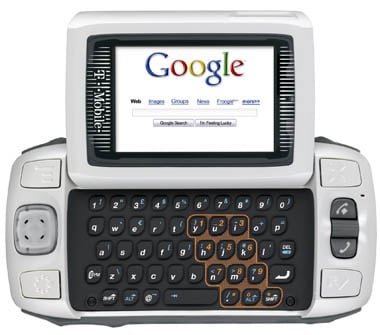 So, I scorched the Net for the absolutely best deal on the sidekick 2. For the reference of price comparison, I used the T-Mobile's upgrade offer, which is outrageous at $370 dollars or $300 dollars with the purchase of voice/data plan, $39.99 or higher, for 12 months contract. Of course, I don't use the voice plan at all. Then, I saw this page that you could get it for free but only to add an additional line to your current account, phffth. So, the best deal comes to deafpager.com and fusewireless.com. They offer similar pricing, with one $50 dollars rebate from T-Mobile. You may be inclined to ask how come their deals are lower than most online retailers. The secret is that they have an agreement with Sprint and MCI relay. They pay them to install Sprint or MCI relay programs onto sidekicks. (I believe deafpager.com works with MCI IP-Relay while Fuse Wireless uses Sprint relay). Sprint and MCI are fierce competitors, vying for more customers to use their relay so that they could garner more minutes, which will be reimbursed by the FCC. Somehow, fusewireless.com adds $20 dollars fee to the initial price of $149, bumping the price to $169 while deafpager.com doesn't. Moreover, deafpager does offer a free color bumper to customize your sidekick plus a free car charger. I entrusted my order to deafpager.
Deafpager.com said it'll be within 48 hours that the order will be processed. If they don't, I'm gonna report to the Better Business Bureau!